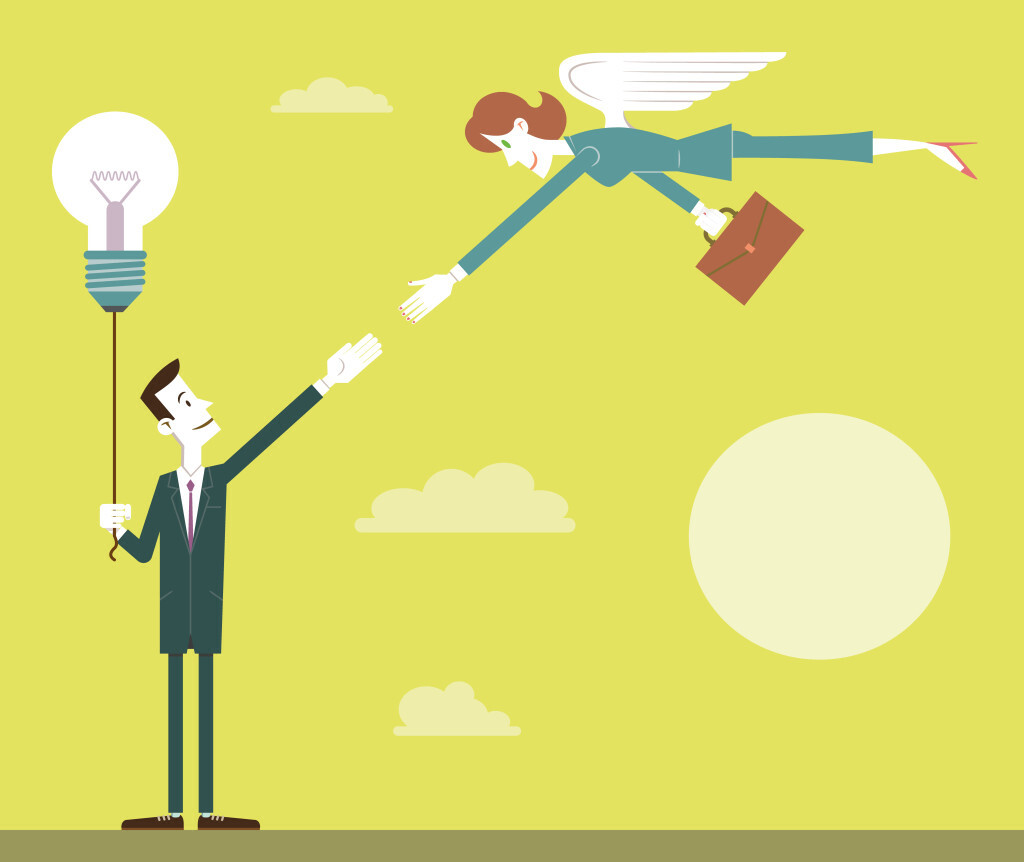 Angel investors are people who invest in new or small business ventures or help other people's entrepreneurial efforts. Start-ups usually prefer funding from angel investors than venture capitalists because the former typically looks for a return of 20-25% compared to VC's where the investor may want 40 percent. Most of us would relate to the show 'Shark Tank' as the investments depicted in the show are angel investments. Angel investing has taken off quite expeditiously over the past 7-8 years because of its ability to earn higher returns. Often, the investors provide insight and sometimes serve as a mentor.
Angel Investment Trends in India
Number of investments
Angel investments have been hyped up to a certain extent in the start-up domain for years now. Start-ups seem eager to get angel investors. Despite this, the number of angel deals has dropped from 309 in 2018 to 114 in 2019 according to the data from Trak.in
Even though there has been a 63% drop in tech start-up success stories, an overall declaration of active start-ups in India has been noted to move up significantly. Currently, there are more than 1000 active Indian angel investors whose capacity to invest is estimated at $1 billion annually.
Investments by industry
A couple of years ago, the angel investor community mainly comprised of CEO's of MNCs or even owners of successful businesses, but it's certainly not the case now. Nowadays, even friends and family, wealthy individuals, or groups of people could be angel investors. In 2019, a large number of angel investors were interested in e-commerce companies, whereas, in 2018, tech start-ups seemed to be heavily funded by numerous angel investors. In recent times, they are also intrigued by a variety of sectors, including healthcare, travel, food, logistics, and education.
Distribution of investments
2019 ended with a whopping $9.6 billion worth of investments in Indian start-ups which also includes the ones that are situated out of India but have Indian founders or Offices in India. This amount is an increase of 27% from the previous year. Sectors that witnessed a good number of deals were gaming start-ups, logistics, e-commerce, Fintech, and artificial intelligence. The majority of the investment value was raised by start-ups in Bangalore and Delhi-NCR.
Some of the companies include Rapido Bike Taxi (₹3,90,00,00,000), Vogo (₹2,83,00,00,000), Clever Tap (₹2,60,00,00,000), Dunzo (₹3,37,50,00,000), GOQii (₹45,00,00,000) and Zilingo (₹16,00,00,00,000).
Challenges of finding Angel Investors
The Vision
"If opportunity doesn't knock, build a door"

Milton Berle
One of the significant challenges that a start-up faces is building a product, service, or brand worth the investor's time. You have to do your research and find networks like a ninja. Whether the interaction with potential investors is in person, over call, or via email, you must be professional at all times.
Work on answering why that particular investor should be interested in your business. Angel investors are intuitive, intelligent, and are critical of opportunities. They prefer being associated with products and services that have long-term growth potential and serve a particular purpose that the target audience will be willing to take you upon. Angel investors prefer start-ups that are unique and have set goals for their future growth and progress.
The pitch
Your pitch should describe to your investors precisely what they will get – in terms of equity share, and tell them your story; tell them what inspired you and try to make them see where you're coming from.
Your pitch can be a PowerPoint presentation or even a product demo. Your pitch must also cover how you plan to attract customers, pay interests and generate revenue. Also, be crisp and clear about your funding and ownership plans for the investors.
The search
The next big challenge you will face is identifying the right investors. Take a moment and think about what you expect from your investor. Is it connections, expertise, the sum of money, advise, clients etc. Pen down your wish-list and then begin your search. This will act as a guidebook and can also be referred to in the future to make executive decisions easier. It will help you to be more aware of the kind of relationship you want with them.
We may not be able to help you decide on all the characteristics one would find desirable in an angel investor, but we can do this – Here's a list of the most active and valuable angel investors in the game right now. Now it's your turn to ensure that you give them business worth their time.
Angel investors in India
Note: The Author has taken out info from LinkedIn and Google and is NOT in contact with the investors mentioned in the article, nor is it sponsored in any way. This is not an exhaustive list but it shows some of the popular Angel Investors
Co-founder and CEO at Yulu & Co-founder at InMobi
Investments include: Innov8, HealthifyMe, Admission Table
Amit Gupta holds a degree in Mechanical engineering from the Indian Institute of Technology, Kanpur. His company InMobi was ranked amongst the Top 50 disruptive companies in the world as of 2013. He is personally responsible for helping the company achieve sustainable profitability. His areas of interest include Clean technology, Consumer internet, Enterprise Software, and Mobile healthcare.
Co-founder at Zebpay
Investments include Fab Bag, Wishberry, Aureus Analytics, and POSist.
Sandeep Goenka started Zebpay with a vision to make online transactions using bitcoin as simple as using an instant messaging app. He previously co-founded Blynk Systems, which further solidified his position in technology and software. He graduated from NMIMS with a degree in Commerce, got an Engineering Degree from De Montfort University, and also completed an MBA in Entrepreneurial Studies from SP Jain Institute of Management. Consumer Internet, Big Data, and SaaS are his area of interest.
Director at Artha India Ventures
Investments include InVenture, OYO Rooms, Mobilewalla, Exotel, Rolocule Games, Klip.in, Plately, Carveniche Technologies, Maximojo, Purplle.com and NowFloats.
Artha India Ventures invests in high-yielding renewable energy assets and uses the revenue from these projects to fund start-ups. Through its impeccable self-sustaining model, it has added over 2 billion kilowatts per hour worth of energy as of 2016. Anirudh graduated from Austin College with a degree in Economics and Business Administration and is interested in the fields of Clean Technology, Consumer Internet, Enterprise Software, and B2B start-ups.
Founder & CEO at People Group
Investments include Tushky.com, Ola cabs, Pretty Secrets, Sapience, Druva Software, Zepo, Peel works, Tax spanner, Café Zoe, and Interactive Avenues.
Anupam's outstanding business acumen and eye for every detail enabled him to be a much sought-after angel investor. He graduated from Boston College in the year 1997 and is best known for revolutionizing the arranged marriage scenario in India with Shaadi.com, which is a part of People Group. He is a big fan of ideas that are scalable. He's particularly interested in clean technology, consumer internet, mobile, healthcare, and SaaS.
Partner and Managing Director at Boston Consulting Group
Investments include RippleLabs, InboxVudu, 500 Start-ups, Firstfuel, 8tracks, PubNub, Mashery, Refinery29, Jugnoo, Rapportive, Disconnect, Founders Co-op, Coderbuddy, Modria, Inside Social.
Vikas Taneja is an expert in strategy, product, and team analysis. He holds an MBA with Honours in Economics and Finance from the University of Chicago. He received a Bachelors's degree in Computer Systems Engineering from Stanford University. Analytics, Social Media, Information Technology, Clean Technology, Consumer Internet, SaaS, E-Commerce, Education, and Big Data are his areas of interest.
Subscribe to our Newsletters to get exciting content delivered to your Mailbox!
Do follow us on: