Often, we see that many people are tempted to earn money from the Stock Market at a young age. Little do they understand, the Stock Market is not as simple as they see on Twitter. There are multiple dimensions to a Stock Market; In a stock market, a lot goes beyond just buying and selling shares in Cash. The stock market is a complex system where any Standardised security can be traded in multiple ways. 
Besides the generally known Equity segment, we have Commodities, Currency, F&O (Futures and Options), and more.
F&O requires a good understanding of the market, and only experienced traders make money trading in F&O. Futures and Options can't be understood on a single blog, but just to provide you the primer, F&O are the derivatives that are derived from an underlying. A stock futures contract facilitates the purchase or sale of a stock at a preset price for delivery on a later date. A call option on stock allows you to purchase the underlying at a preset price on a future date, while a put option allows you to sell the underlying. There's a lot more to it.
An informed investor makes handsome money while trading in Options, but most of the Rookie Retail investors burn money while trading in Options. The main reason a Rookie investor loses money is because of the lack of information and tech that can guide him to make informed trades. 
Lantern, a US-based startup, aims to tackle this problem and empower retail investors to make good and informed bets in Options Trading. They strive to build the first and best engaging experience for Options Traders.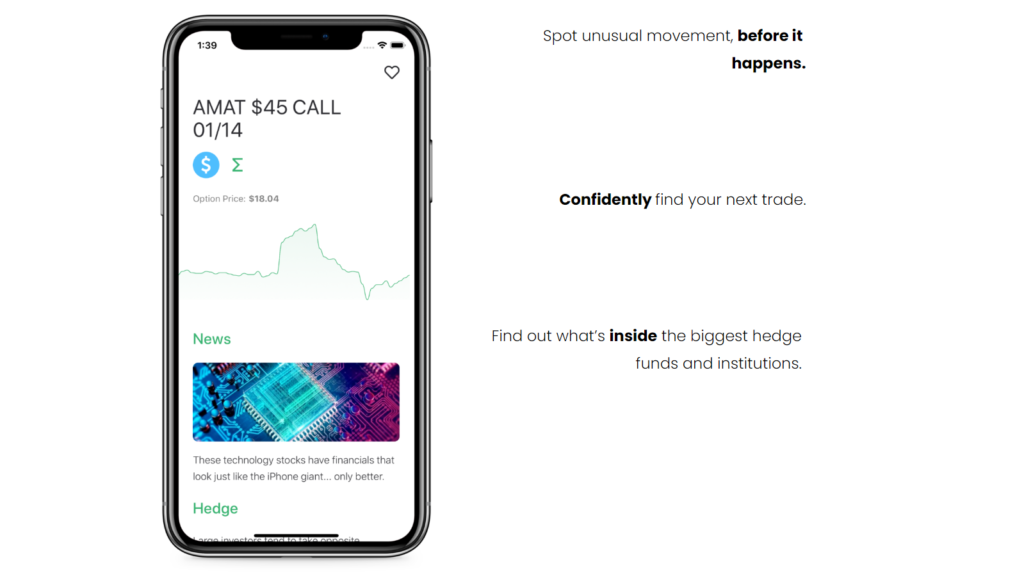 Co-founded in July 2020 by Behailu and Shaon, Lantern is a platform, for the millennials, by millennials.
Behailu Tekletsadik is a Software Engineer experienced in backend for consumer-facing apps and worked with organizations such as DialPad and LinkedIn prior to co-founding Lantern. He studied EECS at the University of Massachusetts Lowell and started trading Options during his University Days.
Shaon Chowdhury is a Data Scientist with experience in building large-scale Machine Learning models and tools. He worked for companies like HQ Trivia, Citizen App, Revenue Cat, Electronic Arts (EA), and Atlassian. He studied MSc at UNSW and Stanford University. He is into Options trading for the last three years. 
---
Shaon Chowdhury, Co-founder of Lantern, joins us to discuss how and why the company was started and what they have in store for Retail Investors.
Nikhil Bhauwala (NB) – Options trading is a risky affair. Retail investors generally lose money in trading Options. What motivated you guys to enter into a risky territory of Options Trading?
Shaon Chowdhury (SC) – During our University days, we began trading in Options, trading in Directional Bets; beginner's luck favored us, and we made good money on our first few bets. But there was a black lining. As we were making BETS, we did not know about the science of Options and had little understanding of Greeks and other variables. As a novice, we traded naked options (either Calls and Puts) that were unidirectional; We invariably held our positions for too long or not long enough leading us to lose money. We soon began searching for good tools that would help us with making good bets but found that everything in the market was either misleading or hard to use. This led us to the idea, "Why not build a good tool ourselves?"
NB – "Options Trading" is still considered a gamble among many retail investors. Most retail investors depend on luck when trading Options. There's a considerable Informational Gap between Retail Investors and Big whales when it comes to options trading. How do you guys plan to fill that Gap?
SC – Options have a much higher upside, and there's a lot of opportunities in algo trading options. We want to provide an easy tool for investors to get insights into options market movements in realtime. People can only really see general underlying pricing and volume easily, but only a few tools provide actual L2 options and flow information in an easy format. Additionally, it's extremely obtuse to manage all the information required to actually trade options intelligently. We want to make that easier for traders.
NB – How is Lantern different from those apps where we have to just guess "Up" or "Down" to make "easy" money?
SC – A lot of other options tools only provide simple flow information when in actuality, there's much more to options trading than that. You have to understand the actual risk involved in certain short-term plays, how to stay delta neutral, or even make the best multi-legged strategy based on your investment thesis. Unlike those apps, we are committed to providing real-time data about the full flow of the Options and related information.
NB – I can see that Lantern is currently Free to use for all the users, and Lantern is not monetizing in any way. This can't last forever, right? What strategy do you guys have in mind to Monetize Lantern? What timeframe do you expect to generate Cash?
SC – Currently, we are testing our app to the core, and to gather unbiased public feedback, we have kept our App free for now. We're still thinking about the best way to monetize.
NB – How do you manage your operations without generating even a single dollar of revenue? Are you bootstrapped, or do you have investors backing?
SC – We have investor backing.
---
I tried my hands on the Lantern App, and as an Options trader myself, I found the App relevant for traders. Although it has minor glitches, the App is still new and pushes major updates almost every week. I would surely like to have a Lantern-like App in India.
You can have a look at their app at https://lantern-finance.app.link