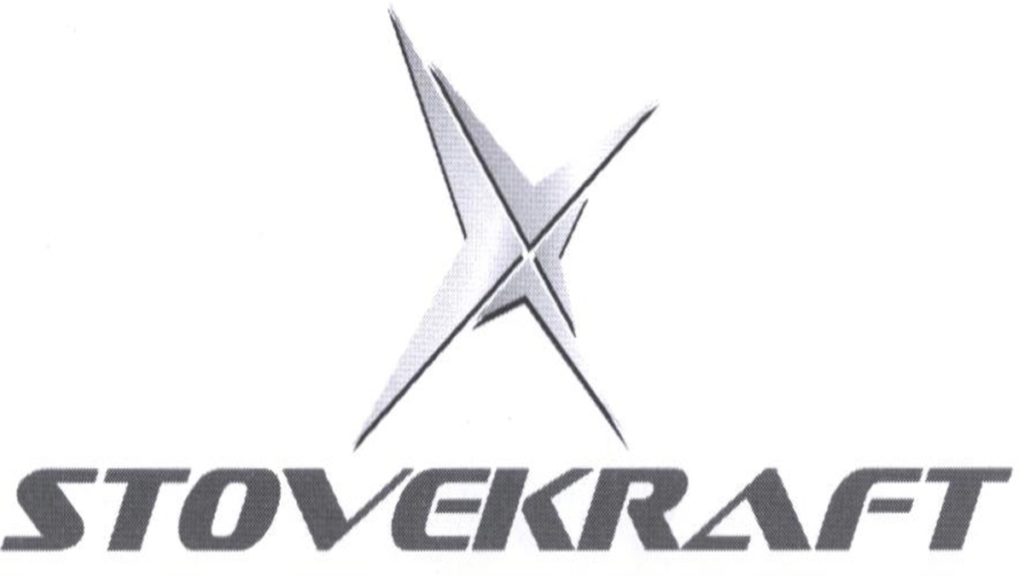 Every household in India might have heard of the brand "Pigeon". It's one of the famous brands in the kitchen appliance industry.
Pigeon's products are manufactured by Stovekraft. It was set up in 1999 by Rajendra Gandhi who dared to dream big. Stove Kraft operates two manufacturing plants — one in Baddi, Himachal Pradesh, and the other in Bangalore.
Stove Kraft Ltd. has launched its initial public offering on January 25, 2021. The last date to apply for an IPO is January 28, 2021.
The price band has been fixed at Rs 384–385 per share with a face value of ₹10 per equity share, according to its red herring prospectus (RHP).
The minimum order quantity is 38 shares.
After the completion of a successful subscription, the Stove Kraft shares will be listed on both NSE and BSE.
An IPO structure looks like the below —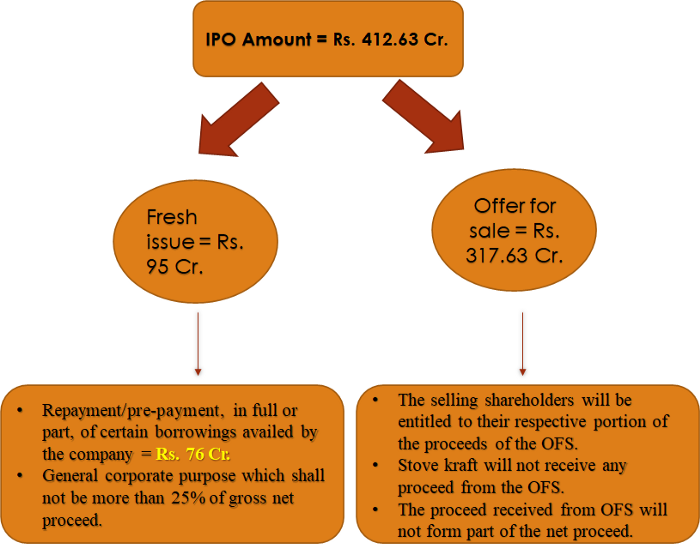 This is their second attempt to launch the IPO. The first time they received approval was in January 2019. However, since more than a year has passed, they had to reapply for approval. Earlier in 2018, shares offered under the OFS segment were less than the shares provided in 2021. It can be due to the bull market which we see in the Indian equity market.
As of November 30, 2020, the total loan amount outstanding was ₹152.92 crores. The company proposes to utilize an estimated amount of ₹76 crores from the net proceeds towards full or partial repayment or pre-payment of these liabilities.
Industry Analysis
Before understanding Stovekraft's business, let's understand the industry in which it operates and also trends that will positively impact the industry growth. The market for kitchen appliances in India is fragmented. There are a large number of companies involved, and the majority of the market share is concentrated among a few firms.
The kitchen appliances market comprises instruments designed for the smooth functioning of kitchen activities. Kitchen appliances are used mainly for food preparation, cooking, storage, and cleaning functions. It's majorly divided into two categories (see chart below).
The kitchen appliances are expected to increase at a 9% CAGR to reach INR 3.15 trillion ($48.37 billion) in 2022. Urban markets account for the major share (65%) of total revenues in the consumer durables sector in India.
Before 2017, the industry was skewed more towards unorganized, but after the introduction of goods & services tax, taxes were reduced on kitchen appliances which make big players at par with unorganized players. Most commonly used products fall under the lower tax bracket.
India's per capita gross national disposable income (in US $) is expected to grow at a CAGR of 7% until 2025, which will increase the demand for kitchen appliances to make life easier amidst the hectic schedule.
People in India are migrating from rural to urban in search of better opportunities. It's expected that 38% of the population will move to urban cities by 2025. It'll push the overall retail spending in India. And with food capturing the biggest share in the Indian consumer's expenditure pie, it is all the more evident that the Kitchen Appliances and Cookware market would be a direct beneficiary of the growing trend of urbanization.
Kam me Jyada — The kitchen space is getting smaller, so people are looking for that product that takes less space, but provides many functions. This demand will help to bolster the premium kitchen appliances segment.
E-commerce market expected to reach the US $200 billion by 2025, with consumer electronics as the top segment contributing 36% to the online retail market. The average spend per online shopper expectedly will rise to the US $444 by 2025.
Easy access to credit and zero EMI also increased the demand for home appliances.
The government of India is pushing to electrify villages 100% under policy Deendayal Upadhyaya Gram Jyoti Yojana. This will help to pick up the demand for home appliances from rural areas and small towns.
Pradhan Mantri Ujjwala Yojana (PMUY) also gives a boost to pressure cooker sales with more and more rural consumers getting access to LPG cylinders.
Major players currently operating in the Indian kitchen appliances market include TTK Prestige, Stove Kraft Limited, Butterfly Gandhimathi Appliances Ltd, Hawkins, Bajaj Electricals, Preethi Industries Ltd., Glen, Faber, Kaff Appliances, Inalsa, IFB, Panasonic, and Phillips, etc.
Product portfolio and its market share:-
Retail volume sales of the Large Cooking Appliances category combined for the industry has witnessed growth at a CAGR of 6.0% through 2015–2020, to reach sales of 14.2 million units in 2020. It's expected to grow at a CAGR of about 8.7% through 2021–2025.
Small Cooking Appliances are also almost exclusively sold through store-based retailing. In 2020, 97.4% of total retail volume sales were registered through Store-based retailing, and the remaining 2.6% only were sold through Non-Store based retailing. Retail volume sales of the Small Cooking Appliances category is expected to grow at a CAGR of about 7.2% through 2021–2025.
Stovekraft has 3 famous brands:
Pigeon brand has value for money and quality products.
Gilma brand is focused on the semi-premium customer segment, is sold exclusively through Gilma branded stores which are designed to offer the customer a modular kitchen experience.
Stovekraft has the exclusive right to sell and provide post-sales services in relation to products of B&D up to December 31, 2027. We are yet to commence manufacturing under the BLACK + DECKER. B&D based out of the USA, and it's known for its quality. It falls under the premium category product. The company is prohibited from developing or selling in India, any products on the lines of the licensed products, which may be considered competitive with B&D. Stovekraft Company is required to pay B&D royalties at a fixed rate on all total sales of licensed products.
Let's take a look, which company is leading in which product category.
Stove Kraft also offers different household utility products like floor mop & bucket, dustbins, ladders, clothes drying stand, Water Bottles and Flasks, and Emergency Lamps.
Strengths
The company has a very strong product portfolio.
It has partnered with oil and gas companies such as Indian Oil, HPCL and BPCL, as a co-branding initiative and provides cooktops with new gas connection for any of these oil and gas companies. 'Pradhan Mantri Ujjwala Yojana', has helped Stove Kraft to increase volume sales and also spread its reach into the country's interiors.
The company has a strong distribution network as under the "Pigeon" brand, it has 651 distributors in 27 states and 5 union territories and 12 distributors for exports and under the "Gilima" brand, it has 65 stores across 4 states and 28 cities. It not just distribute its products in the Indian market but also export them to countries like the USA, Mexico, Kenya, Qatar, Sri Lanka, Fiji, Bahrain, Kuwait, etc.
In October 2019, the company hired Rajiv Mehta to be their Chief Executive Officer. Prior to this, Mehta worked with brands like Puma and Arvind Fashion and improved its brand presence drastically.
Strong manufacturing capability with efficient backward integration on components such as bakelite handles, sheet metal components, moulded parts, die-cast parts, moulds, dies, and fixtures in-house are beneficial as it reduces dependence on third party suppliers and OEMs for such components.
The company has started manufacturing LED products. Owing to the increasing government initiatives to boost LED adoption and growing awareness regarding lower power consumption of LED lighting products, the LED lighting market is expected to grow significantly in India. The company will introduce a wider range of LED lighting products for different end-use segments and expand to newer and broader geographies.
The company has a young and dynamic workforce with a successful track record and extensive experience in the kitchen solutions industry.
To enhance SKL's market share, it proposes to invest in new plants, with a high degree of automation, specifically for the manufacture of new classes of products where economies of scales are rapidly evolving viz. electric irons, wet grinders, stainless steel pressure cookers, bucket mops, etc.
Stove Kraft has an in-house R&D facility, comprising of 13 personnel and the company consistently focuses on product quality and product innovation. For products that are sourced from third party OEMs, the company has a dedicated sourcing team and quality assurance team based out of China
Financials
Most of the revenue is contributed by the "Pigeon" brand, which leads to brand concentration. The company is working to diversify its revenue stream.
Sales have grown at the CAGR of 9.68% which is good as compare to many of its peers.
Stove Kraft had negative EPS in the past but it has been improving since last financial year.
A positive point to note here is that the company usually generates free cash flow from operating activities. Also, their financing activities are negative which is mainly due to repayment of borrowings.
COVID 19 has impacted the company badly. The company operates in a high working capital industry and during the month of April & May 2020, their revenue was hit, due to which they had to decrease spending on advertising, reduce employees' salary temporarily. It also impacted their collection from debtors. One of the debtors who owe Rs.15 Cr. to Stovekraft has delayed its payment by nine months. If failed to pay, it'll impact the company's finances. But, the company is still doing transactions with this customer, which reflects that they might be able to recover the amount.
They had to moratorium on interest and principal, announced by the RBI, with two banks out of the four banks and other financial institutions.
Risks
"Pigeon" brand is under dispute. The Pigeon brand, which contributed 76.9% of the revenue in the first half of FY21, is under litigation. Stove Kraft had registered the 'PIGEON' trademark in different classes in 2003 and 2005. In 2003, after an oral understanding, the company allowed an associate firm Pigeon Appliances Private Limited (PAPL) to manufacture products such as mixers and grinders under the Pigeon brand. In 2015, however, Stove Kraft terminated that arrangement and filed a suit in Bengaluru for seeking a perpetual injunction to prevent infringement of the 'PIGEON' trademark by PAPL. But the good part is Mr. Rajendra Gandhi is the major shareholder of PAPL and he mentioned in one of his interviews that in the last five years, this has been a defunct company i.e. they have no business and they want to dissolve this.
The company's principal raw materials i.e. aluminum, aluminum derivatives, and steel, are sourced from third-party suppliers, which is exposed to government regulation and volatility in the price.
There are outstanding legal proceedings involving the company and promoter which are pending at different levels of adjudication before various courts, tribunals, and other authorities. Such proceedings could divert management time and attention and consume financial resources in their defense or prosecution.
The majority of the sales revenue comes from South Zone, which leads to concentration risk.
My take on this IPO —
The financials of the company doesn't look attractive. Moreover, there has been a lot of legal issues going on with the company.
The company's inventory management is very inefficient, as there are many instances where the company is unable to deliver the products to retailers, which hurts their sales as well as impact the company financially. If the process doesn't improve, we can expect less to no margins.
Their P/E also lies on the higher side of the industry average i.e. 300.
But there are two major factors that will keep this stock under my radar for the next year-
The management team is very strong. The people working with StoveKraft have more than a decade of experience in this industry.
The product portfolio is also very strong. The "Pigeon" and "Gilma", have enjoyed a market presence of over 13 years and enjoy a high brand recall amongst customers for quality and value for money. Pigeon has been listed as one of the "India's Most Admired Brands 2016" by White Page International.
NOTE: Above notes are based on the filed Stove Kraft IPO prospectus, please consult your financial advisor for advice before investing in any financial product. Please also note that I am not a SEBI registered investment advisor, this article is for learning purposes only and should not be considered as investment advice.