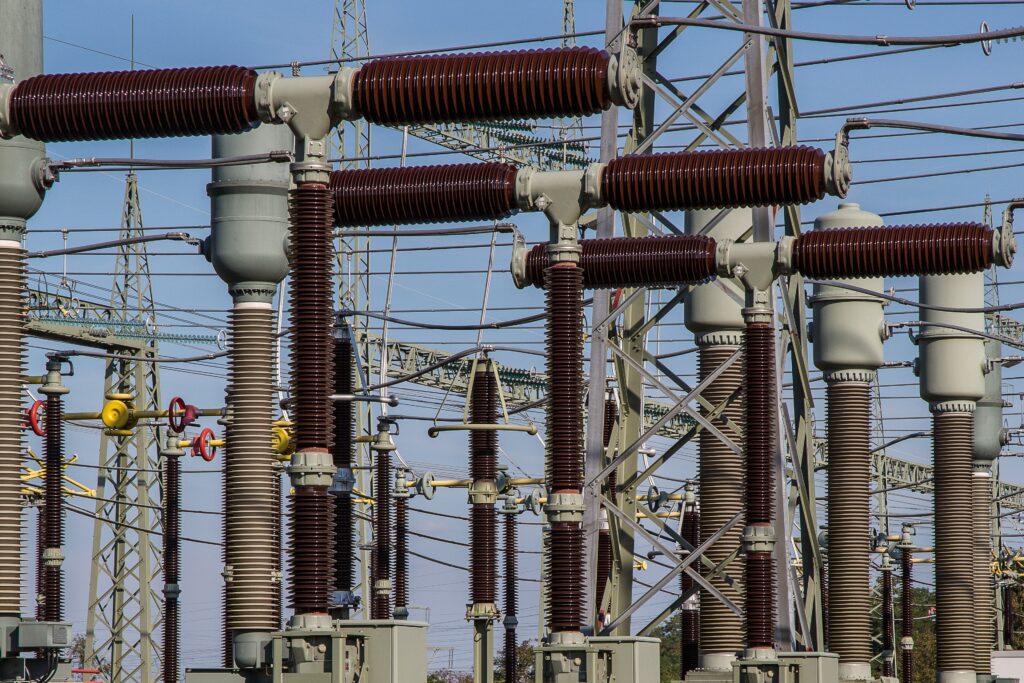 Electricity is one of the essential parts of our lives. In the coming years, its use will grow exponentially given the all-electrification model that the world is adapting. This article will briefly discuss the physical power sector value chain and its various sub-components in India.
From the physical infrastructure point of view, the power sector can be broadly broken down into three components: Generation, Transmission, and Distribution.
This gives a broad idea of what sub-sectors contribute to the power supply to our homes. However, this does not completely explain the flow of revenues. Therefore, the final component of the power sector value chain is "Power Trading." It is the component that allows the various players in the value chain to earn revenues.
The role of the various common and everyday structures that we associate with the power sector is understood using a landscape model, as shown above. An understanding of power sector operations can be developed based on it.
Physical sub-sectors of the Power Sector Infrastructure
1. Generation
Energy producers, who mine and refine the fuels used in electricity production, such as coal, gas, oil, or nuclear-based fuels, start the flow along the electricity value chain. The fuels are then delivered to the power plants, where they are converted into electricity during the generation process. Since electricity has a low storage value, it must be transmitted to its point of use (technologies that enhance electricity's storage value are discussed later). The earnings of entities in electricity production are based on input costs and electricity demand.
2. Transmission
Electricity transmission is the bulk transfer of power over a long distance at a high voltage, usually 132 kV or higher. Electricity is delivered from generating stations to substations near population and industrial centers through the transmission network.
3. Distribution
The distribution network takes over once electricity has reached a broad area where it will be used. The distribution task is to distribute electricity to various users, whether residential, commercial, or industrial.
The distribution segment is compensated for its services by its customers. As a result, DISCOMs (Distribution companies) must provide payments to those who provide it with electricity.
This is where power trading enters the picture. Power trading connects the generation and distribution components of the power sector value chain, allowing for more competitive trade and reducing wastage and shortages.
4. Power Storage and Smart Grid
These components have important properties that help the grid run more efficiently and reduce power losses. As electricity is expensive to store, it can be easily stored in various forms and converted back to electricity when needed. The peak value of the electricity simply covers or offsets the storage cost.
Smart Grids are centered on improving the efficiency of the traditional power system by optimizing energy demand and supply. It ensures uninterrupted electricity services to end-users through information and communication technologies (ICT) infrastructure.
Structure of Power Trading in India
India's power generation and consumption are not uniformly distributed. There is a significant difference in power demand at different hours of the day, with differences during peak and off-peak hours. Furthermore, India's geographical spread is extensive, and different sections of the country experience different sorts of climate and loads.
The practice of power trading allows surplus generation from one region to flow to another region with a power shortfall. Power trading is a transaction in which the price of power is negotiable, and there are options as to who to trade with and for what amount.
DISCOMs are the major participants in the value chain. They purchase electricity from producers and resell it to end-users. The power trading market is based upon the exchange of electricity between the producers and DISCOMs.
Power Trading takes place through the following transaction methods:
1. Direct Bilateral Transactions: Direct purchases and sales of electricity between DISCOMs on a long-term basis.
2. Trading Licensees: Transactions that take place between DISCOMs and Power Generators through registered brokers.
3. Deviation Settlement Mechanism: This is a framework for DISCOMs and generators to settle payments for excess consumption or output shortfalls.
4. Power Exchanges: The power exchange is a marketplace where consumers, traders, generators, and DISCOMs can purchase and sell electricity. These exchanges have enabled greater flexibility and commoditization of electricity.
Power Exchange Mechanism
Electricity is one of the most optimal and frictionless commodities to trade on an exchange due to its interconnectedness and the fact that it is a "fungible commodity." Thus, the buyer can buy a certain amount of electricity from the grid, and the seller can sell the same amount of electricity to the grid.
Power exchanges allow buyers and sellers to trade varied amounts of electricity for as low as 15-minute blocks and not just days. As a result, if a DISCOM is experiencing high demand, it can buy power from the exchange quickly and have it delivered the same day. This allows buyers and sellers to conduct business without signing into long-term commitments.
Unlike bilateral transactions, power exchanges follow a market process where demand-supply dynamics determine the price. Because there is more rivalry among dealers, it allows for better and more efficient price discovery.
Power Exchanges receive margins from participants to settle transactions within two days. As a result, the exchange assures payments to all participants and eliminates the system's default risk.
Power Exchange Industry in India
There are two players in the Indian Power Exchange Industry. IEX controls 90% of the market, while PXIL controls the remaining and is a small player.
Indian Energy Exchange Ltd (IEX) was founded in 2007 and is India's first and largest energy exchange, offering a nationwide, automated trading platform for physical delivery of electricity, Renewable Energy Certificates, and Energy Saving Certificates. The IEX Exchange is an online trading platform only available to registered users. It encourages efficient price discovery and the ability to trade a wide range of electrical products.
IEX charges two paise per unit of electricity from the buyer and seller each for trade facilitation. It operates in an extremely low-cost business and has greater than 80% EBITDA margins.
Conclusion
India is aggressively investing in alternate energy sources. Renewable energy fluctuates a lot, and real-time transactions will assist in smoothing out these supply changes. Furthermore, derivatives will enable traders to hedge the price of power and lower their short-term price risk. To increase the efficiency of the power sector, the government wants to privatize DISCOMs. Private players will look for the most cost-effective and efficient way to receive electricity, which will almost certainly be through power exchanges.