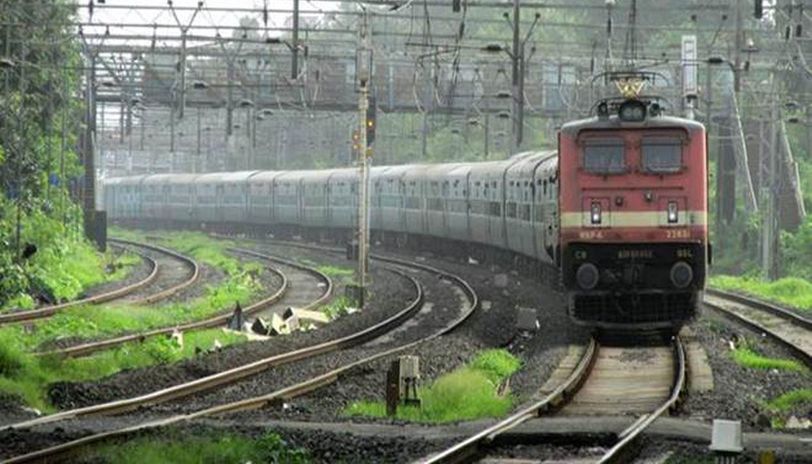 Railways have been one most crucial mode of transporting passengers as well as freight. It has proven as the backbone of the many economies and continues to do so. Imagine if that backbone gets injured or gets broken down?
India has one of the Largest Railway Network in the world solely operated by the Central Government. It carries billions of passengers and tonnes of freight every year. Being a sole provider of Economic Transportation Services, it is barely able to turn it profitable. Indian Railways Revenue in FY19 was about Rs 2 Trillion, and Net Profit was Meagre 6000 Crores. There has been a lot of talk about the inefficiencies and increase in the cost of Indian Railways. Given the scenario, where given infrastructure is limited in terms of railway tracks, thus the maximum train that can run on the tracks is also restricted. Earlier this year, Government implemented fare hike for AC and Non-AC Segment Across the board. What if Instead of Increasing Revenue to increase Cash flows, Railways Could Increase their Profits and Cash flows by Decreasing the Fare?
Below is the Screenshot of an Indian Railway Train ticket –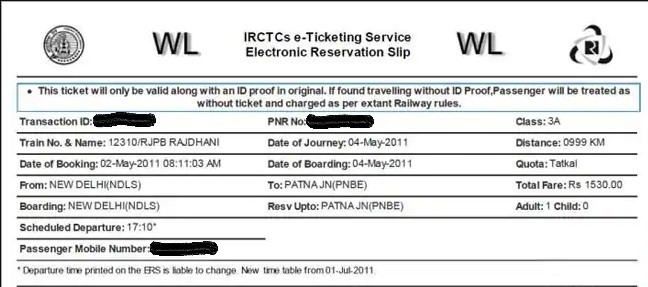 Below Four details has already been captured in Railway ticketing system:
From Station
To Station
Boarding Station
Reservation Up to Station
One should note that by default, "To Station" and "Reservation Upto" station is the same in an Indian Railway Passenger Reservation System (PRS)
Changes Suggested:
Like "Boarding", "To Station" should also have a drop-down value.
Passenger should get an incentive if he books a ticket for the route longer than he actually intends to travel. (Just to avail benefits of High Quota on longer routes)
Scenario 1 – Normal Case Scenario
Above given is the distance covered by the railways and typical fare corresponding to Distance Travelled. Suppose a person wants to travel from Surat to Kota, he/she would book tickets from Point 2 (Surat) to Point 3 (Kota) and pay 1340/-
Scenario 2
What if a person wants to travel from Surat to Kota, but the tickets aren't available? He/she would try to book tickets from Mumbai to Delhi, where the Boarding Station will be mentioned as Surat. Luckily there are tickets available for this Journey, but it would cost him 2225/-, Far higher than the typical Surat to Kota Fare which is 1340/-. The Person had to pay 885 more to avail a confirmed ticket. Here the Seat *officially* remains unoccupied from Mumbai to Surat and from Kota to Delhi. In this scenario, Railways can sell those vacant seats and provide a Cashback to the original passenger if the same are sold.
In the above scenario, we assume that a 20% Cashback on the fare is provided to the person who is travelling from Surat to Kota on a ticket which was reserved from Mumbai to Delhi.
By providing the following incentive, we get the following benefits:
Waitlist Ticket from Kota to Delhi and Mumbai to Surat gets Confirmed.
The Original Passenger effectively shells out less from his pocket.
Revenue of the Railway increases.
Scenario 3
In this scenario, it has been assumed that the ticket is available from Mumbai to Kota, and the Consumer Purchases the ticket and mentions boarding Station as Surat. In Current Scenario the Consumer has to pay 1735/- and as the boarding is Surat, the Seat will *officially* remain unoccupied from Mumbai to Surat.
Again, when we introduce an incentive:
We are still better off than the current scenario. All the benefits of Scenario 2 apply.
Scenario 4:
In the final Scenario, it is assumed that the traveller is able to book ticket from Surat to Delhi but wants to travel only till Kota. The passenger pays 1945, which is way more than 1340. In this case, the person would de-Board the train at Kota Junction. But his ticket is reserved up to Delhi and so the seat from Kota to Delhi would *officially* remain vacant. Similar to the above Cases,
We are again, still better off than the current scenario. All the benefits of Scenario 2 apply.
Note: The Cashback of 20% in the above scenarios is just a rough estimate. The exact amount of incentive can be only arrived upon post doing proper data analysis. The point made here is just that we can incentivise to increase efficiency.
Conclusion
With just a simple change of Validation rule in the Passenger Reservation System, we can improve FOUR major issues faced by Indian Railways:
More confirmed PNR's
Decrease in Out-of-Pocket expenditure for the end consumer.
Increase in Revenues of Railways
Reduce the burden on TTE for allotting seats as the system is now automated
"What if solutions are faster than the problems?"

Saurabh Bhauwala
Subscribe to our Newsletters to get exciting content delivered to your Mailbox!
Do follow us on: