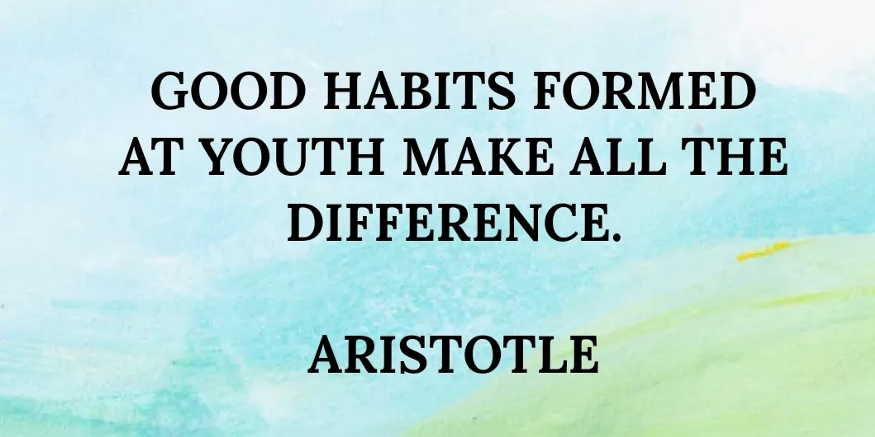 Bad habits are notoriously hard to let go while good habits need to be loyally kept till eternity.
How is that even possible? After all, we all have been victims of occasional bursts of temptations filling up our surroundings.
The line from the 'Atomic Habits' by James Clear, that struck me the most was "Be the designer of your world and not merely the consumer of it". It's like he was warning us against being the audience to the movie of our own lives.
In order to shift our routine from autopilot mode to a voluntary action scene, we need to recognize what our habits are and categorize them, reinforce them if beneficial, change them if necessary. It's all a lot of conscious efforts, but, for the body that's so much committed to us 24×7, this is just a little maintenance service we could happily provide, right?
Moreover, our habits are basically reflections of us. A subtle compilation of our beliefs, values, priorities and experiences. In fact, everything that makes us different from others. "Your habits contribute most of the evidence that shapes your identity", says James. "Hence the process of developing and improving habits is actually the process of becoming yourself. Its like micro-evolution of your self and your identity", he adds.
As overwhelming as it sounds, it's all simply the Science of one's body, and the Art of one's pattern of choices.
Let me introduce you to a concept called the Cue-Craving-Reward loop.
For starters, taking up a new activity for the day and practising it diligently for a week or 15 days, depending on your patience is a bingo. To practice it longer so that it gets reinforced into your routine (and identity) requires fulfilment of the feedback loop.
Cue: every visual, verbal, audible signal from the surrounding that reminds you of that habit you wish (or need but don't wish) to perform.
Craving: development of which will immediately establish a neuronal circuit, which sparks up all the senses, and your body wants to fulfil the demand.
Reward: which is like instant gratification, obtaining which is so satisfactory that it completes the loop.
The next day, the moment you receive and realize the cue, it hints your brain to remember the last cue followed by a convincing reward. The craving which develops in the control room of the brain forces you to perform the required action, which is actually the prerequisite for a reward. So more correctly it is a Cue-Craving-Response-Reward loop. And the cycle goes on.
Remember to reward yourself fairly and substantially, in order to keep going. The motivation shall not fade.
Adding onto this, let me tag along one more R.
Cue-Craving-Response-Reward-Repeat. "The one-off experiences tend to fade away while the effect of habits gets reinforced with time", claims James. Only when we repeat these habits, our neuronal circuit associated with them strengthens and continues to function for longer.
Giving an example from personal experience, I wanted to stop superfluous munching between meals and I convinced myself that drinking a lot of water or taking a small bowl of fruit should be the best option that I could choose to have a healthy habit. To my surprise, 23 days and counting, I haven't once craved for a nacho snack or a popcorn tub. This might mean that all my body needed was probably a dopamine hit from the sugary/cheesy/spicy snack that tickles the taste buds and makes it all the more palatable. The natural sugar from fruits was not only a better substitute, it didn't change much, it still fulfils all the requirements of my gullible brain that had now been slightly tricked, for its own benefit though.
We all can do something like that, can't we ?
With the hope that I did justice to Mr. James' wise words and lessons in the book, I sign off.
Happy reading 🙂
Subscribe to our Newsletters to get exciting content delivered to your Mailbox!
Do follow us on: